M Gary Neuman's:
Marriage Method
Tailored program by Gary in your home!
Combined with his over thirty years experience counseling couples, Gary has also conducted extensive research to determine the secrets to a great marriage. What makes love strong? What breaks it down? Why do we cheat?
Now the answers to a loving marriage are available for download. Gary's eleven episodes and 280 page workbook are packed with information. The Neuman Marriage Method will give you the tools to create a strong and loving relationship.
SPOTLIGHT EPISODES
Episode one: Common issues
Everyone faces issues in their relationship. Gary helps identify the common issues and provides real solutions for improving.
Episode ELEVEN: PICKING UP THE BROKEN PIECES
After infidelity, it sometimes seems there is no way forward. Gary and Esther talk about the best ways to reflect, inspire and find a path through the darkness.
*If infidelity has occurred in your relationship there is hope. Watch this Episode first and then continue with the remaining sessions.
Episode FOUR: communication
Fights happen. They are difficult and uncomfortable but it's how they're handled that's the true measure of a marriage. Find out the secrets here: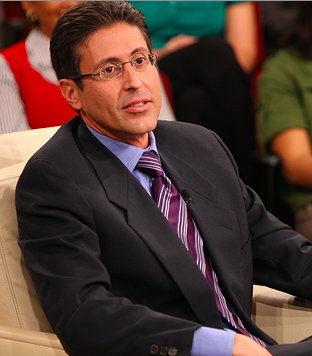 New York Times best-selling author M. Gary Neuman is a psychotherapist, and author of seven books on marriage, divorce and child psychology. There are over one million copies of Gary's books in print.
Gary has appeared twelve times on the Oprah Winfrey Show, over 50 times on the Today show, as well as Anderson Cooper, NBC, Dateline, Katie Couric, Steve Harvey, Good Morning America, the View and many others.
Oprah referred to Gary as, "One of the best psychotherapists in the world," when she had him on her fifth to last episode: Oprah's Most Memorable Guests. Gary and his work have been featured in People, Time, Parents, Parenting, Cosmo, Redbook, O Magazine as well as in newspapers including Chicago Tribune, Los Angeles Times, Miami Herald, and Wall Street Journal.
Gary developed the Sandcastles Program, a group experience for children of divorce mandated in many divorce courts. Over 300,000 children have completed the Sandcastles program internationally.
He lives with his wife, six children and two grandchildren on Miami Beach, Florida.
Esther Halperin, LCSW, maintains a private psychotherapy practice on Miami Beach where she provides marriage, family and individual counseling. She has helped adults, adolescents and children through her work in private practice.
Previously, she counseled at Broward General Medical Center Neonatal Unit, assisting mothers and families with children in the NICU, with post partum depression as well as working through the Mailman Center's Heroes program with women and children of Domestic Violence.
Esther has also worked extensively with the Sandcastles Program for Children of Divorce (over 300,000 children have completed the program internationally) and co-founded the Neuman Method Marriage Program, partnering with M. Gary Neuman.
Esther and her work has been featured in Parents magazine, Your Teen Magazine, Huffington Post, and many others.